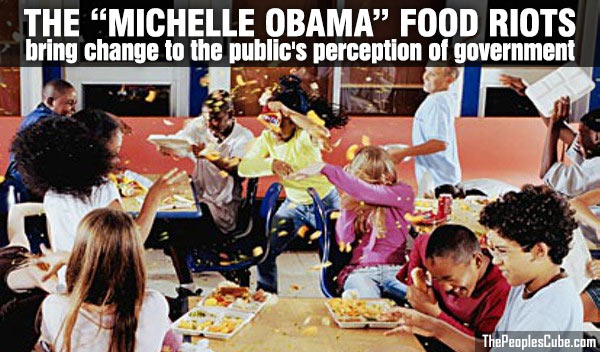 WHAT DO THESE LIITLE JERKS IN THE ABOVE IMAGE KNOW ABOUT GOOD EATING HABITS? WHAT DO THEIR PARENTS KNOW? AND WHAT DOES THE LOCAL SCHOOL BOARD KNOW? BUT REST ASSURED MOOCHELLE aka MICHELLE OBAMA KNOWS NOT ONLY WHAT'S GOOD FOR THE KIDS, BUT GOOD FOR AMERICA. MICHELLE AND HUBBY ARE LIKE THAT SHINING LIGHTHOUSE BEACON THAT KEEPS US AND OUR KIDS FROM CRASHING ON THE ROCKS. DAMN WE ARE SO FORTUNATE.!!!!
Code for Facebook, Blogs, Websites and Myspace.
Just copy and paste into your site.